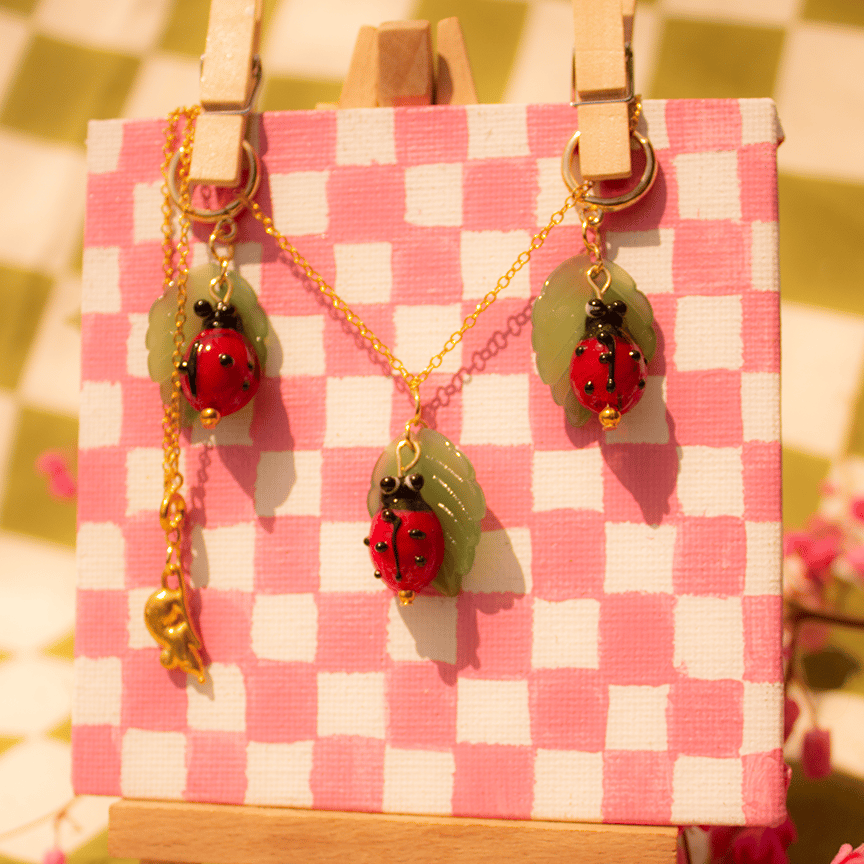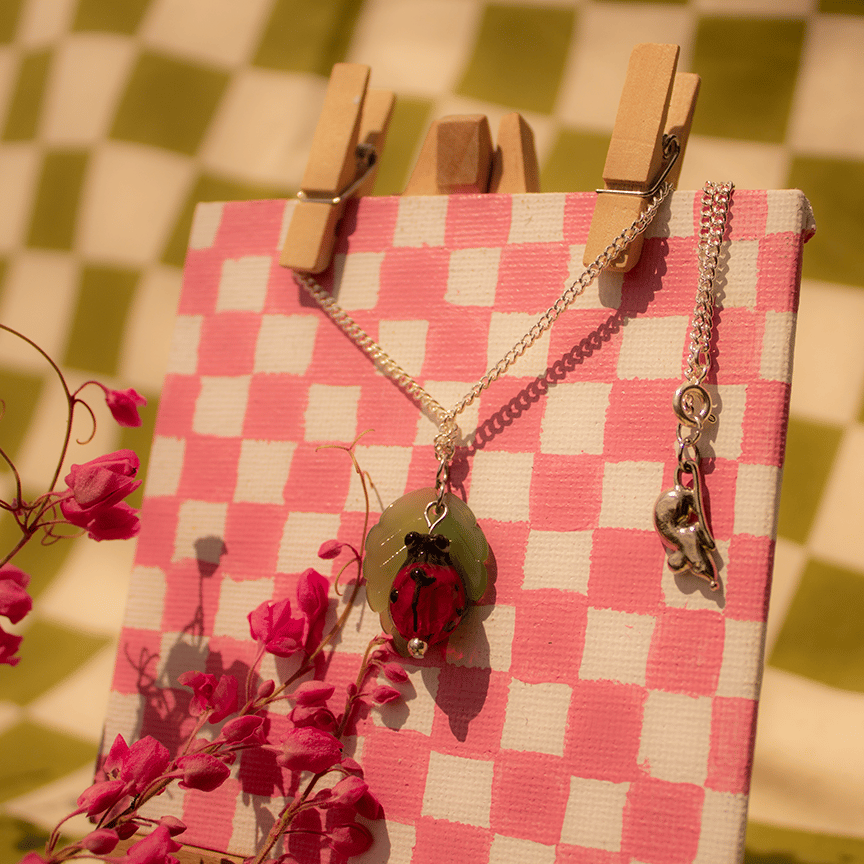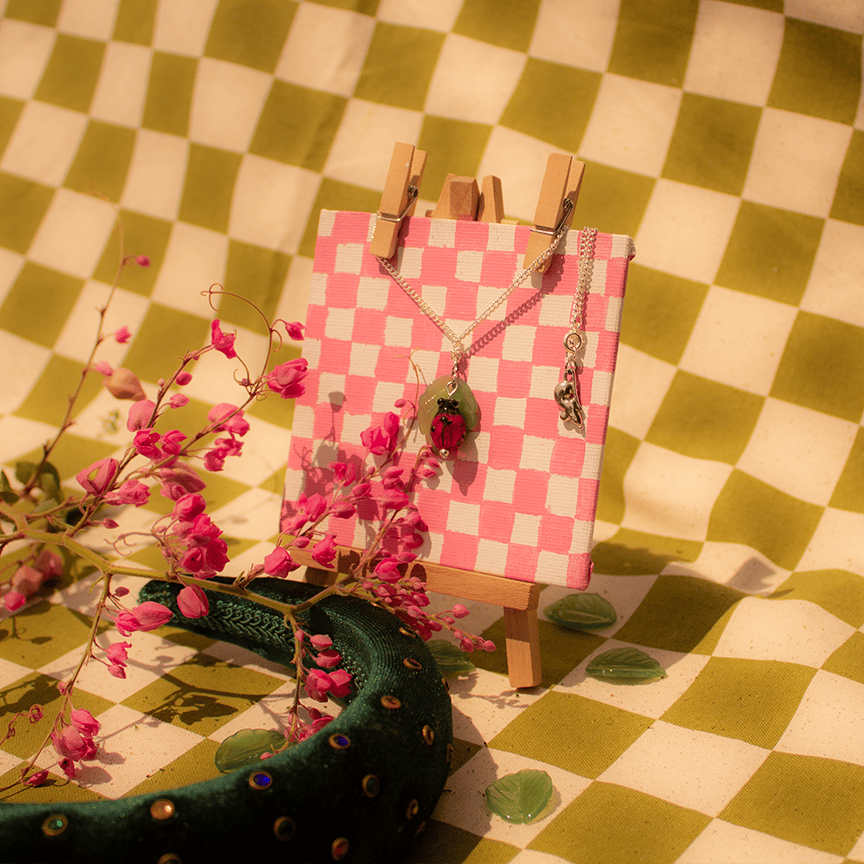 Delightful handmade glass lampwork ladybird charm resting upon a carved glass leaf. Comes in either silver (surgical grade stainless steel) or gold (18K gold, soon to be upgraded to 24K gold!), choice of a pair of earrings, necklace, or both.
Necklace contains a set of 2 charms.
Earrings are a huggie style, perfect for any lobe type including stretched lobes! No need to fret about these falling out, as they'll stay secure all day!
(All findings are nickel free and hypoallergenic but may still contain trace amounts of metal allergens. They are safe for most metal sensitivities but if you are highly allergic to most piercings, we would recommend choosing to wear a trusted hoop and clip the huggies on instead!)
Because these are handmade, no two pieces are exactly alike! Please expect tiny variations in your final product. Makes an amazing gift for the quirky jewellery-loving friend in your life! Or simply to treat yourself 💖