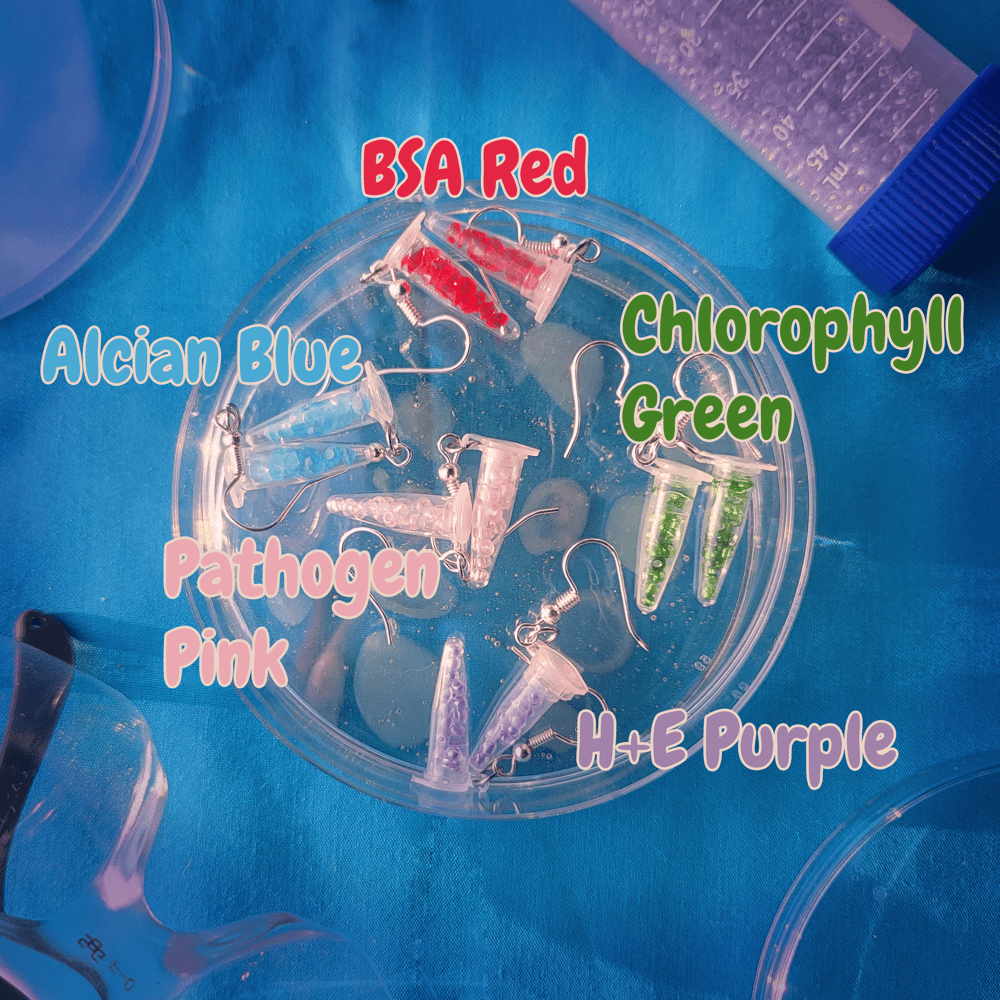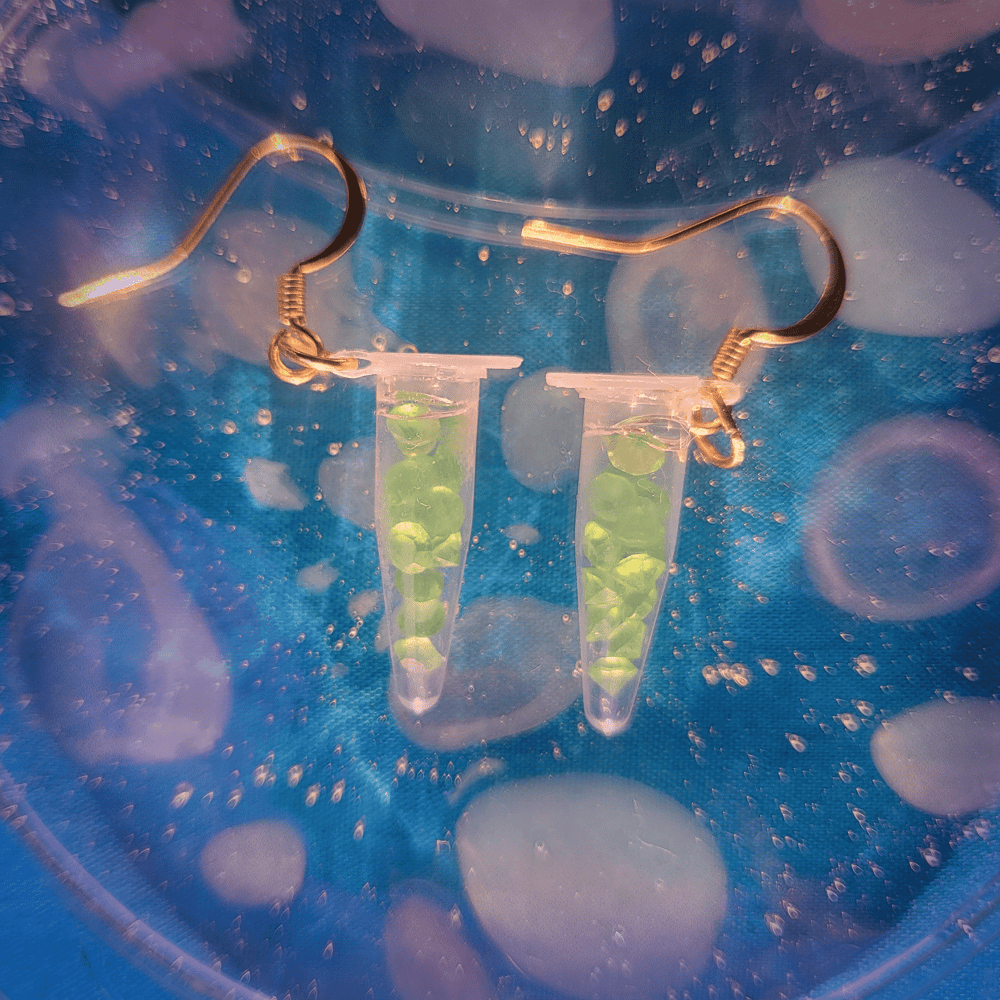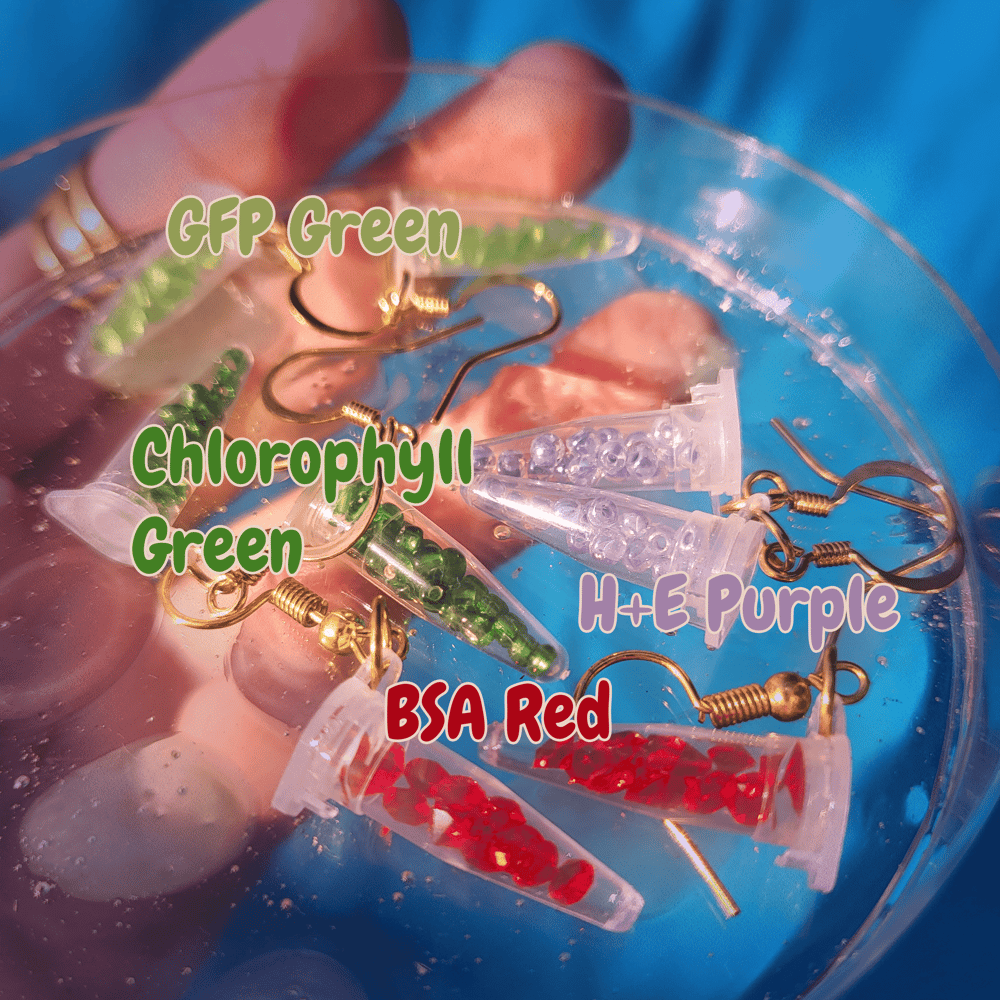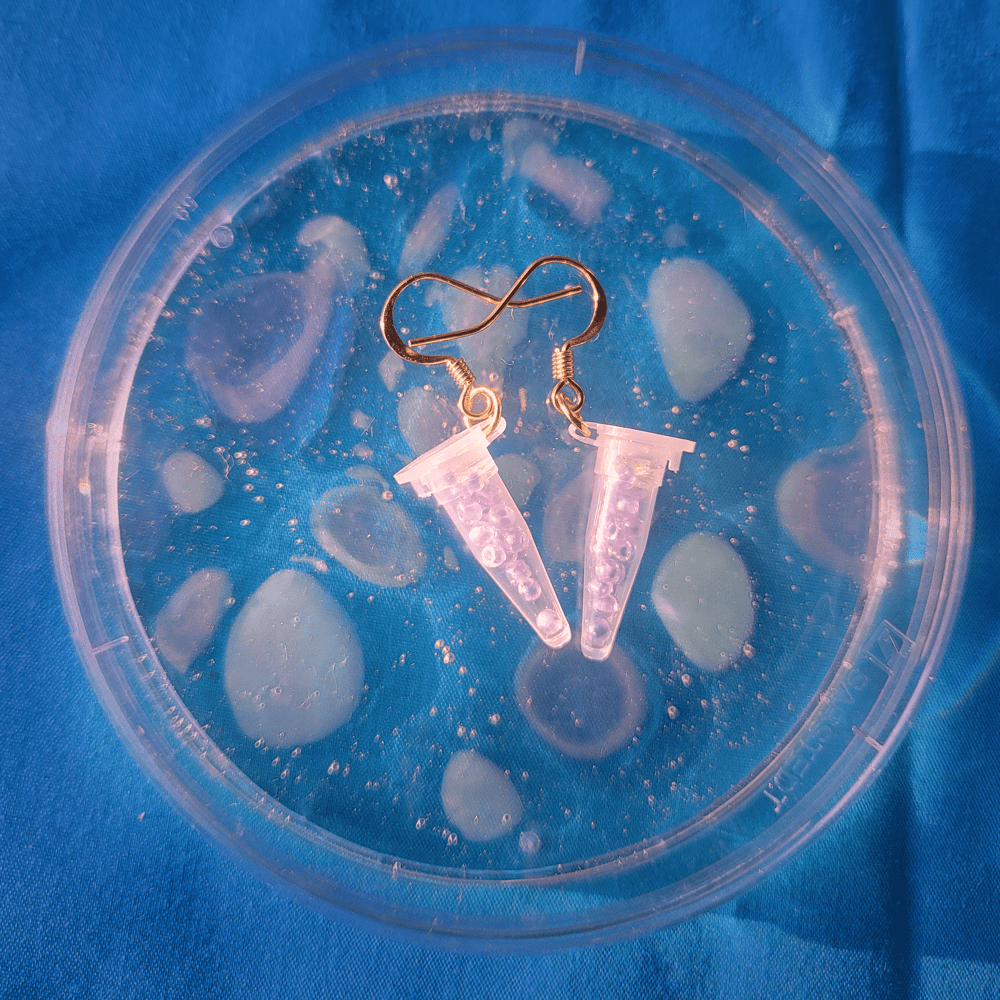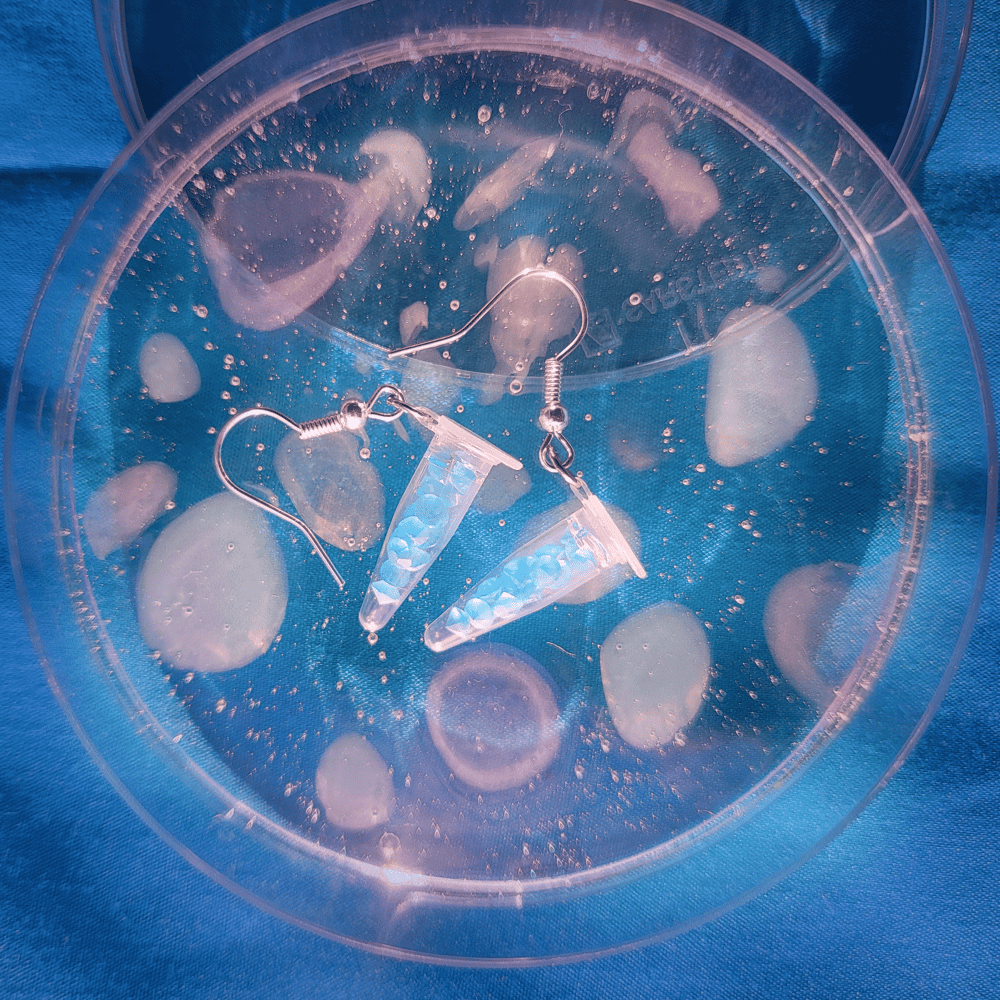 Delightful little PCR tube earrings filled with colourful upcycled beads, for all you wonderfully trendy and groovy scientists doing their best!
Upcycled seed beads sourced from Reverse Garbage Queensland. Availability of colours is dependent on what beads are available, so if you see a colour you like, snap them up soon! BSA Red, GFP Green and Alcian Blue are filled with unfoiled chatons which sparkle like tiny diamonds.
Findings are also sourced second-hand from RGQ or other second-hand swaps, so unlike the huggie-type findings I can't guarantee metal quality. If you are very sensitive to most metals, such as the metal components of brass, you may need to attach these to an existing pair of trusted hoops before wearing.